21 New Globe Walk, Bankside, SE1 9DT GB
Faits rapides
Meilleur choix de places du West End
Disponibilité des places en temps réel
Choisissez vos propres places
Votre réservation est enregistrée instantanément dans le système du théâtre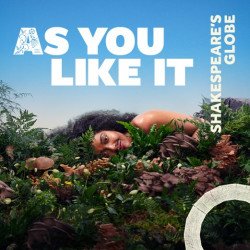 As You Like It
4/5
-

basé sur

4

avis
Séances à partir de : vendredi 18 août 2023
Séances jusqu'à : dimanche 29 octobre 2023
Places

à partir de 13,99€
Réserver
Information
Tarifs Réduits
Avis
A propos de As You Like It
Horaires
Séances à partir de : vendredi 18 août 2023
Séances jusqu'à : dimanche 29 octobre 2023
Description de As You Like It
Celebrate love, transformation, and community this summer in Shakespeare's joyous comedy, As You Like It, in the Globe Theatre this summer.
The Forest of Arden. Rosalind and Celia are on the run and in disguise; Orlando is pinning his impassioned attempts at poetry to branches; Oliver is seeing fantastical visions of strange beasts.
From the loyal love between family to the sudden love of strangers, and from the vicious love between enemies to the desperate love of remorse, journey into the forest as we embark on a transformative adventure. Who knows what – or who – we might find?
Following 2017's 'superb' ★★★★★ (WhatsOnStage) Othello in the Sam Wanamaker Playhouse, Director Ellen McDougall debuts in the Globe with this exuberant tale of romance and redemption.
'Love is merely a madness'
Act III, scene 2
Prochaines représentations de As You Like It au Globe Theatre
vendredi
18 août 2023
19:30
dimanche
20 août 2023
18:30
mercredi
23 août 2023
19:30
Billets réduits pour As You Like It
Nous avons une grande sélection de billets pas cher pour As You Like It à Londres. Vous pouvez économiser jusqu'à 70% du prix du billet! Si vous recherchez des billets réduits pour As You Like It au Globe Theatre, toutes nos offres sont ci-dessous.
Il n'y a pas d'offres spéciales disponibles pour le moment, mais nous avons toujours des places pas chères pour As You Like It au Globe Theatre.