London Coliseum
St Martin's Lane, London, WC2N 4ES GB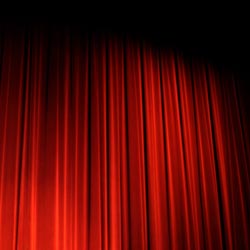 Cipollino
London Coliseum
Séances à partir de: samedi, 17 juillet 2010
Séances jusqu'à: samedi, 24 juillet 2010
Réserver
Spectacle fermé
Ce spectacle est maintenant fermé.
Séances à partir de:
samedi, 17 juillet 2010
Séances jusqu'à:
samedi, 24 juillet 2010
The fairy-tale story by Italian author Gianni Rodari tells of the adventures of the Little Onion boy (Cipollino), who fights the unjust treatment of his fellow vegetable folk (his little girlfriend Radish, old Mr Pumpkin, handyman Master Grape) by the fruit "aristocracy" (foppish Prince Lemon, martinet Signor Tomato and the Count Cherry).
Although the ballet was created especially for young people, it never lacks the "serious" choreography of classical ballet. The principals of the Mikhailovsky Ballet really enjoy themselves turning from Siegfrieds and Odettes into 'vegetables' and 'fruits'. The rhythms of dance, the portrayal and humour of the characters and the exceptional performances keeps everyone enthralled.
Please note: there are no surtitles in this production
Veuillez utiliser la boîte de recherche en haut à gauche de cette page pour rechercher des billets pour Cipollino.
Notre
Promesse
Choisissez vos places au moment de la réservation.
Réservation en ligne sécurisée
Service e-Billet
Pas de coûts cachés.

Adresse du théâtre
London Coliseum
St Martin's Lane, London, WC2N 4ES GB
Equipements
Climatisé
Bar
Ecouteurs infrarouge
Toilettes
Accessible en fauteuil roulant
Info Theatre
Capacité: 2358
Année de construction: 1904