Célébrités sur Scène à Londres
Célébrités sur Scène. Découvrez les meilleurs spectacles de Londres! London Box Office propose un large choix de places aux prix les plus bas. Comédies musicales, pièces de théâtre, one man shows, danse contemporaine, opera, spectacles pour enfants... votre spectacle à Londres est sur LondonBoxOffice.fr.
Resultats: 14 spectacles correspondent à votre recherche.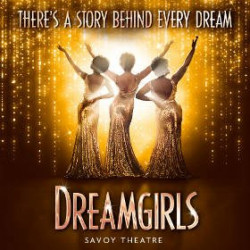 Familles (82%)
Couples (91%)
Fans de théâtre (95%)
i
Thirty-six years after the ground-breaking original Broadway production, this UK and West End premiere of the sensational and iconic musical Dreamgirls continues its run at the Savoy Theatre.
Acteurs: Amber Riley, Ruth Brown, Karen Mav
Places
à partir de 16,99€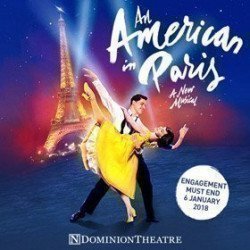 Couples (81%)
Fans de théâtre (91%)
i
An American In Paris, the breathtakingly beautiful new Broadway musical about love, hope and living your dreams, has opened at London's stunningly restored Dominion Theatre to standing ovations from the public and an incredible collection of 28 five-star rave reviews from the critics.
Acteurs: Robert Fairchild, Leanne Cope
Places
à partir de 20,99€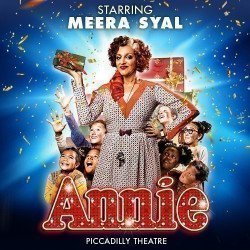 Familles (98%)
Fans de théâtre (88%)
i
Miranda Hart makes her West End debut as the infamous Miss Hannigan in a new production of the beloved Broadway musical Annie. Directed by Nikolai Foster, Annie opens at the Piccadilly Theatre in May 2017, for a London season.
Acteurs: Miranda Hart, Craig Revel Horwood
Places
à partir de 27,49€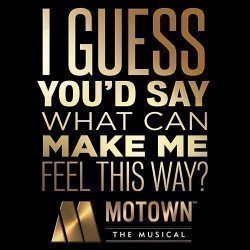 Familles (85%)
Couples (92%)
Fans de théâtre (93%)
i
Fraîchement débarqué de Broadway, cet épique jukebox musical fait un carton dans le West-End! Si vous amez la musique soul, vous allez adorer. Ce musical est plein de titres Motown chantés à la perfection, avec une choréographie à couper e souffle. Un voyage dans le temps, le temps du Motown!
Acteurs: Cedric Neal, Lucy St. Louis, Charl Brown, Sifiso Mazibuko
Places
à partir de 26,49€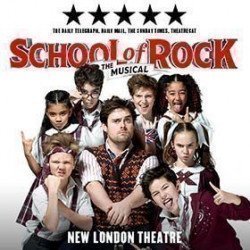 Familles (98%)
Couples (85%)
Fans de théâtre (84%)
i
School of Rock the musical is now playing in London's West End!
Based on the iconic, hit movie, this irresistible new musical follows Dewey Finn, a failed, wannabe rock star who decides to earn an extra bit of cash by posing as a supply teacher at a prestigious prep school. There he turns a class of straight –A pupils into a guitar-shredding, bass-slapping mind-blowing rock band. But can he get them to the Battle of the Bands without their parents and the school's headmistress finding out?
Acteurs: David Fynn
Places
à partir de 17,99€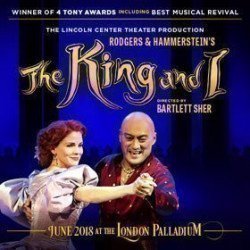 Tipped to be London's theatrical event of 2018, the multi-award winning and critically acclaimed Lincoln Center Theater's production of Rodgers and Hammerstein's The King and I comes to London's iconic Palladium in Spring 2018.
Acteurs: Kelli O'Hara, Ken Watanabe
Places
à partir de 39,49€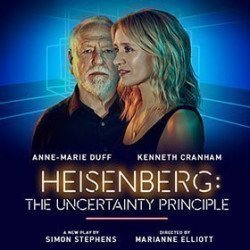 Fans de théâtre (89%)
i
Tony and Olivier Award-winning director Marianne Elliott has teamed up with producer Chris Harper to create an exciting new theatre company, Elliott & Harper Productions.
For their first production Marianne Elliott reunites with playwright Simon Stephens, and the creative team from The Curious Incident of the Dog in the Night-Time for the UK premiere of Heisenberg: The Uncertainty Principle.
Acteurs: Kenneth Cranham, Anne-Marie Duff
Places
à partir de 22,49€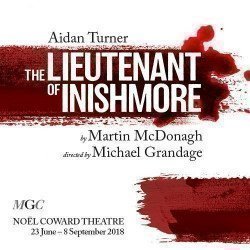 MGC Artistic Director Michael Grandage directs a rare revival of Martin McDonagh's critically acclaimed, brilliant satire on terrorism, THE LIEUTENANT OF INISHMORE. Stage and screen actor Aidan Turner, best known for playing the title role in the BBC hit series Poldark, plays Mad Padraic, a terrorist deemed too violent to be a member of the IRA, in this hilarious, acute observation of violence in contemporary culture.
Acteurs: Aidan Turner
Places
à partir de 56,99€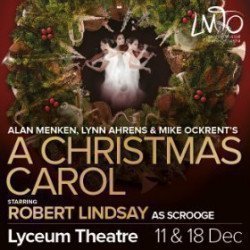 Familles (89%)
Couples (83%)
Fans de théâtre (86%)
i
A Christmas Carol is the most famous book Charles Dickens ever wrote and one of the most daring. As the Ghosts spirit Scrooge from his past to his present to his future, Dickens plunges the reader cinematically from the miser's dank and creaking house in the City to riotous festivities, from cozy hearths to graveyards.
Acteurs: Jim Broadbent
Places
à partir de 47,99€
Fans de théâtre (88%)
i
Following his critically acclaimed performance in Arthur Miller's All My Sons at the Apollo Theatre in 2010, David Suchet returns in Eugene O?Neill's masterpiece, Long Day's Journey into Night.
Acteurs: Jeremy Irons, Lesley Manville
Places
à partir de 16,99€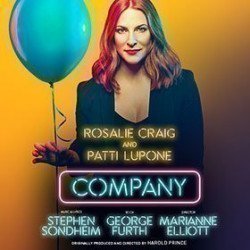 Marianne Elliott directs Company, Stephen Sondheim and George Furth's musical about life, love and marriage. Elliott & Harper Productions present this iconic musical comedy with the lead role of "Bobby" re-imagined for the first time as a woman.
Acteurs: Patti LuPone, Rosalie Craig
Places
à partir de 33,99€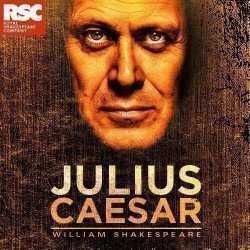 Fans de théâtre (96%)
i
The RSC transfer their major new production of Julius Caesar to the Noel Coward Theatre this August as part of the celebrations for the World Shakespeare Festival.
Acteurs: Paterson Joseph, Ray Fearon, Jeffery Kissoon, Cyril Nri
Places
à partir de 12,49€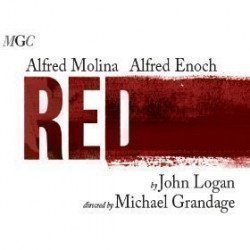 MGC Artistic Director Michael Grandage directs this first ever UK revival since directing the world premiere at the Donmar Warehouse in 2009. The production went on to win six Tony Awards, including Best Play.
Acteurs: Alfred Molina, Alfred Enoch
Places
à partir de 56,99€