Célébrités sur Scène à Londres
Célébrités sur Scène. Découvrez les meilleurs spectacles de Londres! London Box Office propose un large choix de places aux prix les plus bas. Comédies musicales, pièces de théâtre, one man shows, danse contemporaine, opera, spectacles pour enfants... votre spectacle à Londres est sur LondonBoxOffice.fr.
Resultats: 15 spectacles correspondent à votre recherche.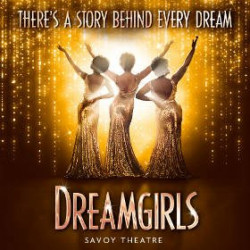 Familles (82%)
Couples (91%)
Fans de théâtre (94%)
i
Thirty-six years after the ground-breaking original Broadway production, this UK and West End premiere of the sensational and iconic musical Dreamgirls continues its run at the Savoy Theatre.
Acteurs: Amber Riley, Ruth Brown, Karen Mav
Places
à partir de -0,01€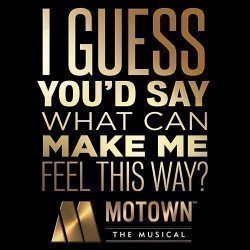 Familles (85%)
Couples (92%)
Fans de théâtre (93%)
i
Fraîchement débarqué de Broadway, cet épique jukebox musical fait un carton dans le West-End! Si vous amez la musique soul, vous allez adorer. Ce musical est plein de titres Motown chantés à la perfection, avec une choréographie à couper e souffle. Un voyage dans le temps, le temps du Motown!
Acteurs: Cedric Neal, Lucy St. Louis, Charl Brown, Sifiso Mazibuko
Places
à partir de -0,01€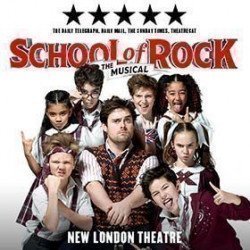 Familles (98%)
Couples (86%)
Fans de théâtre (85%)
i
School of Rock the musical is now playing in London's West End!
Based on the iconic, hit movie, this irresistible new musical follows Dewey Finn, a failed, wannabe rock star who decides to earn an extra bit of cash by posing as a supply teacher at a prestigious prep school. There he turns a class of straight –A pupils into a guitar-shredding, bass-slapping mind-blowing rock band. But can he get them to the Battle of the Bands without their parents and the school's headmistress finding out?
Acteurs: David Fynn
Places
à partir de -0,01€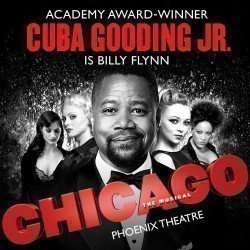 Couples (89%)
Fans de théâtre (91%)
i
Chicago fête sa 8e année de représentations à Londres. Roxie Hart, une jeune chanteuse assassine son amant et rencontre son idole, Velma Kelly, une chanteuse de jazz également meurtrière. Roxie réussit non seulement à échapper à la prison mais utilise également son procès pour devenir une star du showbiz.
Acteurs: Cuba Gooding Jr, Sarah Soetaert, Josefina Gabrielle, Ruthie Henshall
Places
à partir de -0,01€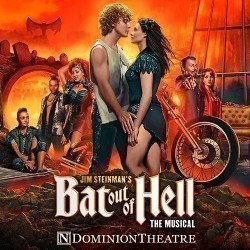 Couples (91%)
Fans de théâtre (86%)
i
Meat Loaf est un des groupes de musique les plus populaires au monde, avec plus de 80 millions d'albums vendus au cours de leur carrière. Cette carrière est désormais célébrée sur la scène londonienne avec Bat Out of Hell, un musical qui se produit au London Coliseum à partir de l'été 2017. Pour tous ceux qui aiment le rock!
Acteurs: Christina Bennington, Andrew Polec
Places
à partir de -0,01€
Fans de théâtre (88%)
i
Following his critically acclaimed performance in Arthur Miller's All My Sons at the Apollo Theatre in 2010, David Suchet returns in Eugene O?Neill's masterpiece, Long Day's Journey into Night.
Acteurs: Jeremy Irons, Lesley Manville
Places
à partir de -0,01€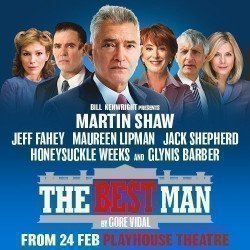 Couples (100%)
Fans de théâtre (100%)
i
Two opposing presidential party candidates are neck and neck in an unscrupulous battle for the nomination. The only thing that separates the ex-Secretary of State and his populist opponent is an endorsement from a respected ex-President. But where does compromise end and corruption begin? And who in the end will be proved to be 'the best man'?
Acteurs: Martin Shaw, Jeff Fahey, Maureen Lipman, Jack Shepherd, Honeysuckle Weeks, Glynis Barber
Normal -0,01€ Réduit -0,01€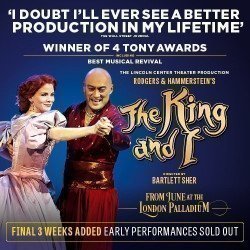 Tipped to be London's theatrical event of 2018, the multi-award winning and critically acclaimed Lincoln Center Theater's production of Rodgers and Hammerstein's The King and I comes to London's iconic Palladium in Spring 2018.
Acteurs: Kelli O'Hara, Ken Watanabe
Places
à partir de -0,01€
The finest Shakesperean actor of his generation, Simon Russell Beale stars in the Bard's matchless tragedy about an aged king who decides to divide his kingdom between his three daughters, according to which of them is most eloquent in praising him. Sam Mendes directs.
Acteurs: Ian McKellen
Places
à partir de -0,01€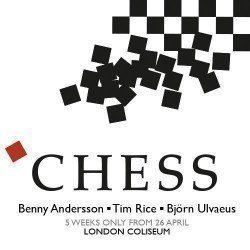 One of the world's greatest chess masters, one American, one Russian, are in danger of becoming the pawns of their governments as their battle for the world title gets under way. Simultaneously their lives are thrown into further confusion by a Hungarian refugee, a remarkable woman who becomes the centre of their emotional triangle. This mirrors the heightened passions of the political struggles that threaten to destroy lives and loves. Includes the international hit singles 'I Know Him So Well' and 'One Night In Bangkok'. Other well-known songs from the score include 'Anthem', 'Someone Else's Story', 'Heaven Help my Heart' and 'Pity The Child'.
Acteurs: Michael Ball, Alexandra Burke, Murray Head, Tim Howar, Cassidy Janson
Places
à partir de -0,01€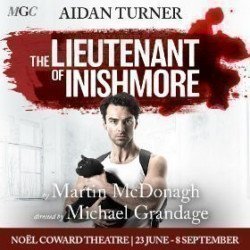 MGC Artistic Director Michael Grandage directs a rare revival of Martin McDonagh's critically acclaimed, brilliant satire on terrorism, THE LIEUTENANT OF INISHMORE. Stage and screen actor Aidan Turner, best known for playing the title role in the BBC hit series Poldark, plays Mad Padraic, a terrorist deemed too violent to be a member of the IRA, in this hilarious, acute observation of violence in contemporary culture.
Acteurs: Aidan Turner
Places
à partir de -0,01€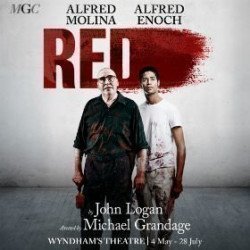 MGC Artistic Director Michael Grandage directs this first ever UK revival since directing the world premiere at the Donmar Warehouse in 2009. The production went on to win six Tony Awards, including Best Play.
Acteurs: Alfred Molina, Alfred Enoch
Places
à partir de -0,01€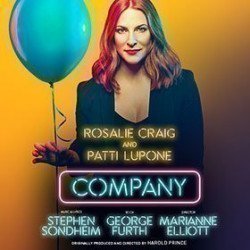 Marianne Elliott directs Company, Stephen Sondheim and George Furth's musical about life, love and marriage. Elliott & Harper Productions present this iconic musical comedy with the lead role of "Bobby" re-imagined for the first time as a woman.
Acteurs: Patti LuPone, Rosalie Craig
Places
à partir de -0,01€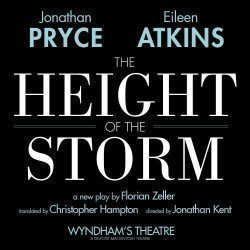 The Height of the Storm is a beautifully compelling family drama by Florian Zeller, 'the most exciting playwright of our time' (The Guardian). Starring two of the greatest actors of their generation on stage together for the first time, this major new play from the writer of Olivier Award-Winning The Father is a searing exploration of love, family and the fragility of life.
Acteurs: Jonathan Pryce, Eileen Atkins
Places
à partir de -0,01€