Theatre Royal Haymarket
8 Haymarket, London, SW1Y 4HT GB
A l'Affiche du
Theatre Royal Haymarket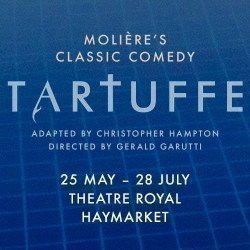 Séances à partir de: vendredi, 25 mai 2018
Séances jusqu'à: samedi, 28 juillet 2018
Inspired by current world events, award-winning playwright Christopher Hampton Moliere's has adapted afresh Moliere's comedic masterpiece.
L.A. Present day. French media tycoon Orgon has re-located to Tinseltown with his family, his heart set on becoming Hollywood royalty. With a new studio to his name, and a palatial Beverly Hills mansion, his empire seems infallible. But all is not as it seems as Orgon falls under the seductive spell of Tartuffe, a radical American evangelist. So comprehensively has Tartuffe hoodwinked Orgon that he looks set to steal his fortune, drive away his son, seduce his wife and marry his daughter.
Places
à partir de 20,99€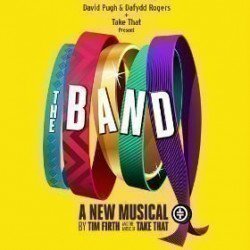 Séances à partir de: lundi, 3 décembre 2018
Séances jusqu'à: samedi, 12 janvier 2019
Take That are proud to present their new musical with a beautiful story written by the Olivier Award winning writer Tim Firth, The Band which is for anyone who grew up with a boyband.
Places
à partir de 20,49€
Adresse du théâtre
Theatre Royal Haymarket
8 Haymarket, London, SW1Y 4HT GB +44 (0)20 7492 0813
Equipements
Ventilation
Bar
Toilettes pour handicapés
Ecouteurs infrarouge
Membre du
Toilettes
Accessible en fauteuil roulant
Info Theatre
Capacité: 880
Année de construction: 1720