Theatre Royal Haymarket
8 Haymarket, London, SW1Y 4HT GB
A l'Affiche du
Theatre Royal Haymarket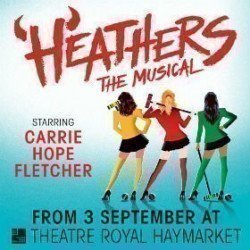 Séances jusqu'à: samedi, 24 novembre 2018
Greetings, salutations. Welcome to Westerberg High, where Veronica Sawyer is just another of the nobodies dreaming of a better day. But when she's unexpectedly taken under the wings of the three beautiful and impossibly cruel Heathers, her dreams of popularity finally start to come true. Until JD turns up, the mysterious teen rebel who teaches her that it might kill to be a nobody, but it's murder being a somebody…
Acteurs: Carrie Hope Fletcher
Places
à partir de 28,99€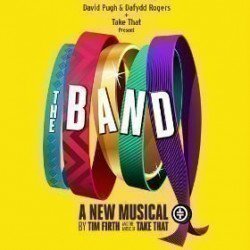 Séances à partir de: lundi, 3 décembre 2018
Séances jusqu'à: samedi, 12 janvier 2019
Take That are proud to present their new musical with a beautiful story written by the Olivier Award winning writer Tim Firth, The Band which is for anyone who grew up with a boyband.
Places
à partir de 20,99€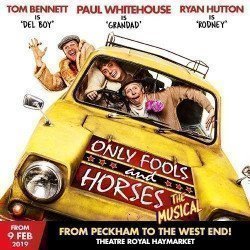 Séances à partir de: samedi, 9 février 2019
Séances jusqu'à: samedi, 22 juin 2019
Only Fools and Horses the Musical brings the iconic and much-loved comedy to life once more, through an ingenious and hilarious original score. Written by Paul Whitehouse and Jim Sullivan, fully endorsed by the Sullivan estate.
Sound CUSHTY?  Then book your tickets today - Only a forty-two carat PLONKER would miss it!
Acteurs: Paul Whitehouse , Ryan Hutton , Tom Bennett
Places
à partir de 27,49€
Adresse du théâtre
Theatre Royal Haymarket
8 Haymarket, London, SW1Y 4HT GB +44 (0)20 7492 0813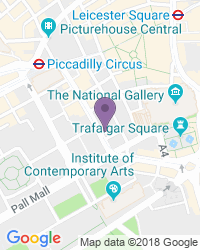 Equipements
Ventilation
Bar
Toilettes pour handicapés
Ecouteurs infrarouge
Membre du
Toilettes
Accessible en fauteuil roulant
Info Theatre
Capacité: 880
Année de construction: 1720