Ce spectacle est maintenant fermé.
Faits rapides
Meilleur choix de places du West End
Disponibilité des places en temps réel
Choisissez vos propres places
Votre réservation est enregistrée instantanément dans le système du théâtre
Ce spectacle est maintenant fermé.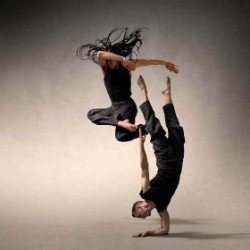 A propos de Ballet Boyz: Young Men
Horaires
Description de Ballet Boyz: Young Men
Following their recent, triumphant shows Them/Us, Fourteen Days, Young Men and Life, the multi-award winning BalletBoyz are back and celebrating their 20th anniversary year. Deluxe fuses the work of some of the world's most exciting and innovative choreographers and composers. 
Chinese dancer and choreographer Xie Xin (TAO Dance Theatre, Sidi Larbi Cherkaoui's Eastman) creates a work set to an original score by composer Jiang Shao-feng, whilst Maxine Doyle (Punchdrunk) collaborates with jazz musician and composer Cassie Kinoshi, of the Mercury-nominated SEED Ensemble.