Arts Theatre
6-7 Great Newport Street, London, WC2H 7JB GB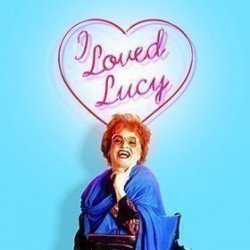 I Loved Lucy
Arts Theatre
Séances à partir de: mercredi, 19 juillet 2017
Séances jusqu'à: samedi, 2 septembre 2017
Durée: 2 hours (One interval)
Places
à partir de 17,49€
Réserver
Horaires
Mon
Tue
Wed
Thu
Fri
Sat
Sun
14:30
14:30
19:30
19:30
19:30
19:30
19:30
Séances à partir de:
mercredi, 19 juillet 2017
Séances jusqu'à:
samedi, 2 septembre 2017
Durée:
2 hours (One interval)
I Loved Lucy is a personal portrait of an iconic comedic entertainer whose public face is all too well known. But what was Lucille Ball really like? And how did she choose to live at the end of her life? Out of the spotlight. Based on his best-selling memoir, Lee Tannen's funny, bitter-sweet play reveals the real-life Lucy and what is was like being her friend to the end.
Most people who have written about Lucy never even met her. They have relied on others to fill in the blanks. Lee relied solely on Lucy. And he paints a rich personal portrait that can only add to our love of a Hollywood legend.
Lee Tannen first met Lucille Ball as a child, but cemented their close and enduring friendship as an adult. During the last 10 years of Lucy's life - years mostly spent out of the spotlight, and much of it around a backgammon table - Lee became Lucy's confidante, spending time in her Beverly Hills and Palm Springs homes, travelling with her and entertaining her on his turf in New York City.
Nous avons une grande sélection de billets pas cher pour I Loved Lucy à Londres. Vous pouvez économiser jusqu'à 70% du prix du billet! Si vous recherchez des billets réduits pour I Loved Lucy au Arts Theatre, toutes nos offres sont ci-dessous.
1

pas de frais de réservation

Places

à partir de 17,49€
Valid all performances between 19 July and 2 September 2017. Book by 2 June 2017.
Veuillez utiliser la boîte de recherche en haut à gauche de cette page pour rechercher des billets pour I Loved Lucy.
Notre
Promesse
Choisissez vos places au moment de la réservation.
Réservation en ligne sécurisée
Service e-Billet
Pas de coûts cachés.

Adresse du théâtre
Arts Theatre
6-7 Great Newport Street, London, WC2H 7JB GB
Equipements
Bar
Toilettes pour handicapés
Toilettes
Accessible en fauteuil roulant
Info Theatre
Capacité: 350
Année de construction: 1927
Prochaines représentations