St Martin's Lane, London, WC2N 4ES GB
Faits rapides
Meilleur choix de places du West End
Disponibilité des places en temps réel
Choisissez vos propres places
Votre réservation est enregistrée instantanément dans le système du théâtre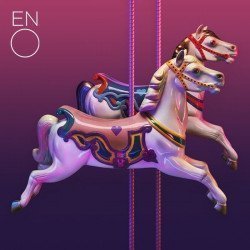 Cosi Fan Tutte
4,5/5
-

basé sur

2

avis
Séances à partir de : jeudi 10 mars 2022
Séances jusqu'à : mardi 22 mars 2022
Durée : 3 hours 15 minutes
Places

à partir de 14,49€
Réserver
A propos de Cosi Fan Tutte
Horaires
Séances à partir de : jeudi 10 mars 2022
Séances jusqu'à : mardi 22 mars 2022
Durée : 3 hours 15 minutes
Description de Cosi Fan Tutte
Thomas Allen and five young operatic talents star in Mozart's theatrical and tuneful comedy about love and fidelity.
Così fan tutte contains some of Mozart's most beautiful arias and attractive ensembles, and is packed with both pathos and humour. German director Jan Philipp Gloger is inspired by Così's alternative title, 'the school for lovers', to set his production in a theatre, with Don Alfonso as an impresario who leads the four lovers on a role-playing journey full of picturesque settings. By the end, everyone has, in Gloger's words, learnt that 'love is not a God-given thing, but something that we have to fight for, find, define, create and dream newly, almost every day'.
Così fan tutte was Mozart's final collaboration with the Italian librettist Lorenzo da Ponte, who based his story on a variety of sources including Greek myths and Renaissance tales. Così was slower to find success than Mozart and Da Ponte's previous collaborations, Le nozze di Figaro and Don Giovanni. Its first run of performances was cut short by the death of Emperor Joseph II, and in the 19th century many viewed its plot as immoral or even cruel. However, since the second half of the 20th century its wonderful music and Mozart and Da Ponte's witty, compassionate examination of young love have ensured its lasting popularity.
Informations Importantes
The production is sung in Italian with English surtitles.
Prochaines représentations de Cosi Fan Tutte au London Coliseum
mercredi
16 mars 2022
19:00
vendredi
18 mars 2022
19:00
dimanche
20 mars 2022
15:00