Ce spectacle est maintenant fermé.
Faits rapides
Meilleur choix de places du West End
Disponibilité des places en temps réel
Choisissez vos propres places
Votre réservation est enregistrée instantanément dans le système du théâtre
Ce spectacle est maintenant fermé.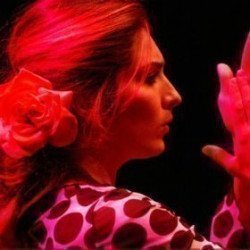 A propos de Estrella Morente
Horaires
Description de Estrella Morente
Heiress to one of Spain's greatest singing dynasties, Estrella Morente represents a passionate new voice in flamenco, applying a fresh new take on the Andalusian tradition. She is joined on stage by another notable flamenco legacy, Enrique Morente Carbonell, whose youthful influence on modern flamenco brings with it a unique collaboration.  
With an emotive, powerful vocal that transcends experience and performance, Estrella Morente presents a curated collection of festive songs from her childhood, to exploring the depths of love and loss. She seeks to represent women past, present and future through her voice, delving into the complexities of human emotion.