Playhouse Theatre
Northumberland Avenue, London, WC2N 5DE GB
A l'Affiche du
Playhouse Theatre
Cyrano de Bergerac
Playhouse Theatre
4,9/5
-

basé sur

13

avis - (Lire les avis)
4,9

13

avis
Places

à partir de 20,99€
Couples (92%)
Fans de théâtre (100%)
i
James McAvoy returns to the West End in an inventive new adaptation of Edmond Rostand's masterwork by Martin Crimp, with direction by Jamie Lloyd.
Fierce with a pen and notorious in combat, Cyrano almost has it all - if only he could win the heart of his true love. There's just one big problem: he has a nose as huge as his heart. Will a society engulfed by narcissism get the better of De Bergerac - or can his mastery of language set Roxane's world alight?
Fresh from their triumphant Broadway transfer of Betrayal, The Jamie Lloyd Company's latest production blazes into the Playhouse Theatre with linguistic ingenuity to celebrate Cyrano's powerful and resonant resistance against overwhelming odds.
Séances jusqu'à : samedi 29 février 2020
Durée : 2 hours 50 minutes
Acteurs: James McAvoy
Cyrano de Bergerac, Londres
The Seagull
Playhouse Theatre
Places

à partir de 45,49€
Emilia Clarke (Game of Thrones) makes her West End debut as Nina in Anya Reiss' unique modernisation of Anton Chekhov's The Seagull, with direction by Jamie Lloyd.
'We need the theatre, couldn't, couldn't do without it. Could we?'
A young woman is desperate for fame and a way out. A young man is pining after the woman of his dreams. A successful writer longs for a sense of achievement. An actress wants to fight the changing of the times. In an isolated home in the countryside where dreams are in tatters, hopes dashed, hearts broken and there is nowhere left to turn, the only option is to turn on each other.
Séances à partir de : mercredi 11 mars 2020
Séances jusqu'à : samedi 30 mai 2020
Acteurs: Emilia Clarke
The Seagull, Londres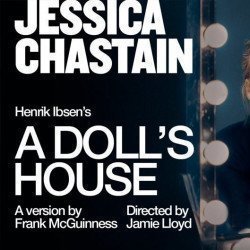 A Doll's House
Playhouse Theatre
4,8/5
-

basé sur

9

avis - (Lire les avis)
4,8

9

avis
Places

à partir de 14,49€
Calcutta. 1879.
Niru, is a young Bengali woman in a mixed-race marriage with an English colonial bureaucrat – Tom.
Tom loves Niru, exoticising her as a frivolous plaything to be admired and kept. But Niru has a long-kept secret. And just as she thinks she is almost free of it, it threatens to bring her life crashing down around her.
Tanika Gupta reimagines Ibsen's classic play of gender politics through the lens of British colonialism, offering a bold, female perspective exploring themes of ownership and race.
Séances à partir de : vendredi 10 juillet 2020
Séances jusqu'à : samedi 5 septembre 2020
Durée : 2 hours 40 minutes
Acteurs: Jessica Chastain
A Doll's House, Londres
Equipements du Playhouse Theatre
Climatisé
Bar
Toilettes pour handicapés
Ecouteurs infrarouge
Membre du programme Q-Park
Toilettes
Accessible en fauteuil roulant
Places Handicapés au Playhouse Theatre
Les spectateurs handicapés et leurs accompagnants peuvent bénéficier de places à tarif réduit. Veuillez contacter le service ACCESS du Playhouse Theatre au 080 0912 6971.
Adresse du Playhouse Theatre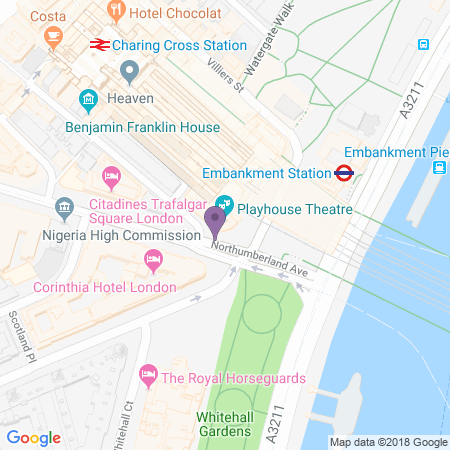 Itinéraire
Accès
Lignes de métro
Bakerloo
Circle
District
Northern
Bus
(Whitehall) 3, 12, 24, 53, 88, 91, 159, 453; (Strand) 6, 9, 11, 13, 15, 23, 29, 87, 139, 176
Bus de nuit
(Whitehall) 12, 53, 88, 159, 453, N2, N3, N5, N18, N20, N44, N52, N91, N97, N109, N136, N381; (Strand) 6, 23, 139, 176, N9, N11, N13, N15, N21, N26, N29, N47, N87, N89, N155, N343, N550, N551