Playhouse Theatre
Northumberland Avenue, London, WC2N 5DE GB
A l'Affiche du
Playhouse Theatre
The Seagull
Playhouse Theatre
Places

à partir de 20,99€
Emilia Clarke (Game of Thrones) makes her West End debut as Nina in Anya Reiss' unique modernisation of Anton Chekhov's The Seagull, with direction by Jamie Lloyd.
'We need the theatre, couldn't, couldn't do without it. Could we?'
A young woman is desperate for fame and a way out. A young man is pining after the woman of his dreams. A successful writer longs for a sense of achievement. An actress wants to fight the changing of the times. In an isolated home in the countryside where dreams are in tatters, hopes dashed, hearts broken and there is nowhere left to turn, the only option is to turn on each other.
Séances jusqu'à : dimanche 30 mai 2021
Acteurs: Emilia Clarke
The Seagull, Londres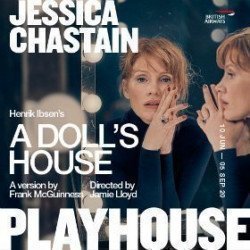 Ouvre le 10 juin 2021
Ouvre le 10 juin 2021
A Doll's House
Playhouse Theatre
4,8/5
-

basé sur

9

avis - (Lire les avis)
4,8

9

avis
Places

à partir de 20,99€
Jessica Chastain makes her West End debut as Nora in Frank McGuinness' 'triumphant and thrilling' (The New Yorker) adaptation of Ibsen's A Doll's House, in a radical new production by director Jamie Lloyd.
Séances à partir de : jeudi 10 juin 2021
Séances jusqu'à : dimanche 5 septembre 2021
Acteurs: Jessica Chastain
A Doll's House, Londres
Equipements du Playhouse Theatre
Climatisé
Bar
Toilettes pour handicapés
Ecouteurs infrarouge
Membre du programme Q-Park
Toilettes
Accessible en fauteuil roulant
Places Handicapés au Playhouse Theatre
Les spectateurs handicapés et leurs accompagnants peuvent bénéficier de places à tarif réduit. Veuillez contacter le service ACCESS du Playhouse Theatre au 080 0912 6971.
Adresse du Playhouse Theatre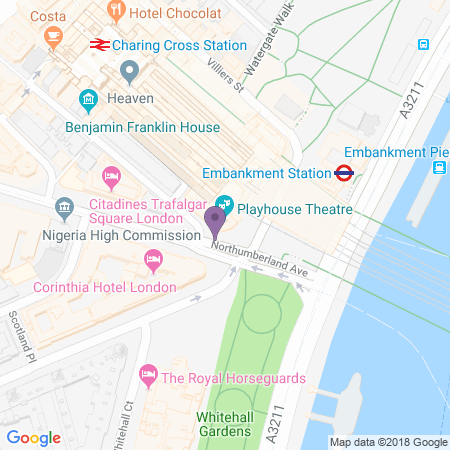 Itinéraire
Accès
Lignes de métro
Bakerloo
Circle
District
Northern
Bus
(Whitehall) 3, 12, 24, 53, 88, 91, 159, 453; (Strand) 6, 9, 11, 13, 15, 23, 29, 87, 139, 176
Bus de nuit
(Whitehall) 12, 53, 88, 159, 453, N2, N3, N5, N18, N20, N44, N52, N91, N97, N109, N136, N381; (Strand) 6, 23, 139, 176, N9, N11, N13, N15, N21, N26, N29, N47, N87, N89, N155, N343, N550, N551