Ce spectacle est maintenant fermé.
Faits rapides
Meilleur choix de places du West End
Disponibilité des places en temps réel
Choisissez vos propres places
Votre réservation est enregistrée instantanément dans le système du théâtre
Ce spectacle est maintenant fermé.
pas de frais
de réservation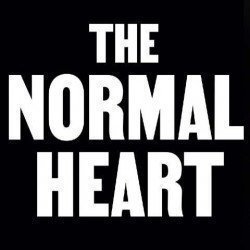 A propos de The Normal Heart
Horaires
Description de The Normal Heart
Love, anger and activism during the 1980s AIDS crisis.
A new virus is infecting gay men across New York City.
As the rising death toll is ignored by government and the medical establishment, fear and confusion turns to rage and division.
Using this anger, writer and activist Ned Weeks sets out to unite the community in their fight for recognition and right to survive.
Marking 35 years since its explosive UK premiere, Dominic Cooke (Follies) directs Larry Kramer's ground-breaking play.
The cast includes Ben Daniels (The Crown), Liz Carr (Silent Witness) and Luke Norris (Poldark).