Old Vic Theatre
103 The Cut, London, SE1 8NB GB
A l'Affiche du
Old Vic Theatre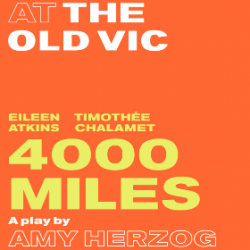 4000 Miles
Old Vic Theatre
Places

à partir de 40,49€
'It was to finish something I started. Micah and I started something. I finished it. That's it. People want to make it really complicated but it's not'
At the beginning of the summer 21-year-old Leo set out from the West Coast cycling across America with his best friend. After weeks of radio silence, no one is more surprised than his 91-year-old grandmother, Vera, when Leo turns up on her Manhattan doorstep in the middle of the night.
His life just starting, hers nearly ended, in a faded Greenwich Village apartment their griefs collide.
Séances à partir de : samedi 11 avril 2020
Séances jusqu'à : samedi 23 mai 2020
Acteurs: Eileen Atkins, Timothée Chalamet
4000 Miles, Londres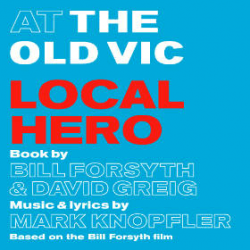 Local Hero
Old Vic Theatre
Places

à partir de 40,49€
'Knox Oil will consider any price.'
'I tell you what, Mister Mac, how about this: a dollar for every grain of sand in my hand?'
Ambitious Texan oil executive Mac MacIntyre arrives in Scotland on a mission to buy a small seaside village and replace it with a refinery. It's the deal of a lifetime, but Mac soon finds that putting a price on this beautiful spot is more complicated than he bargained for. Before the locals get rich, they must decide what their home is worth.
The hit comedy film Local Hero takes to the stage as John Crowley (Brooklyn, The Goldfinch) directs a new musical adaptation by Bill Forsyth and David Greig (Dr. Seuss's The Lorax) with music and songs by the legendary Mark Knopfler.
Séances à partir de : mercredi 24 juin 2020
Séances jusqu'à : samedi 22 août 2020
Local Hero, Londres
Equipements du Old Vic Theatre
Climatisé
Bar
Toilettes pour handicapés
Ecouteurs infrarouge
Toilettes
Accessible en fauteuil roulant
Adresse du Old Vic Theatre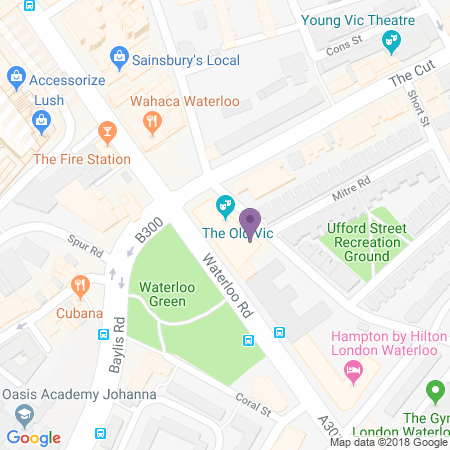 Itinéraire
Accès
Bus
(Waterloo Road) 1, 4, 26, 59, 68, 139, 168, 171, 172, 176, 188, 521, X68; (Mepham Street) 211, 243, 507
Bus de nuit
(Waterloo Road) 139, 176, 188, N1, N68, N171; (Mepham Street) 243