Comédies et One Man Shows à Londres
Comédies et One Man Shows. Découvrez les meilleurs spectacles de Londres! London Box Office propose un large choix de places aux prix les plus bas. Comédies musicales, pièces de théâtre, one man shows, danse contemporaine, opera, spectacles pour enfants... votre spectacle à Londres est sur LondonBoxOffice.fr.
Resultats: 5 spectacles correspondent à votre recherche.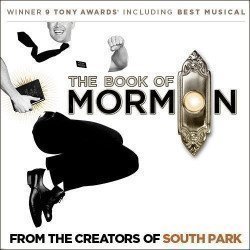 Couples (88%)
Fans de théâtre (82%)
i
La version filmée originale de The Book of Mormon est très célèbre : c'est la version filmée d'une comédie musicale la plus vendue ces 40 dernières années. La comédie musicale a choqué et réjoui le public américain à Broadway et a remporté un grand nombre de récompenses. C'est vulgaire, grossier, cru, magnifiquement satirique et conçu pour être le prochain gros succès des scènes londoniennes !
Places
à partir de 25,99€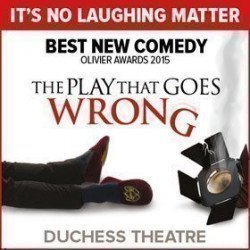 Familles (88%)
Couples (93%)
Fans de théâtre (93%)
i
Après une tournée à guichets fermés au Royaume-uni, cette pièce de théâtre hilarante retourne dans le West End. Si vous ne l'avez pas encore vue et si vous aimez les séries TV comme L'Hôtel en folie (Fawlty Towers), ne la ratez pas!
Places
à partir de 27,49€
Couples (90%)
Fans de théâtre (90%)
i
One giant diamond.
Eight incompetent crooks.
And a security guard asleep on the job.
What could possibly go right?
Places
à partir de 13,99€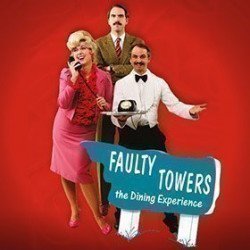 Couples (97%)
Fans de théâtre (88%)
i
Inspired by one of Britain's greatest ever comedy series, this 2 hour interactive production is set in a restaurant where you the audience are the diners. If you love the original show, you'll find Faulty Towers The Dining Experience a unique, novel pleasure and unmissably great fun.
Normal 84,99€ Réduit 67,49€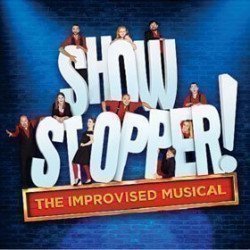 Familles (84%)
Couples (97%)
Fans de théâtre (100%)
i
The Showstoppers are delighted to be back at Udderbelly for their 6th year! A brand new musical is created from scratch at every single performance of this multi award - winning show. 
Places
à partir de 27,49€