Comédies et One Man Shows
Comédies et One Man Shows. Découvrez les meilleurs spectacles de Londres! London Box Office propose un large choix de places aux prix les plus bas. Comédies musicales, pièces de théâtre, one man shows, danse contemporaine, opera, spectacles pour enfants... votre spectacle à Londres est sur LondonBoxOffice.fr.
Resultats: 7 spectacles correspondent à votre recherche.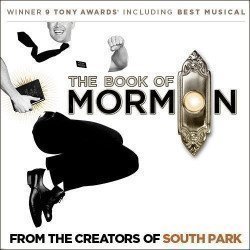 Couples (88%)
Fans de théâtre (83%)
i
La version filmée originale de The Book of Mormon est très célèbre : c'est la version filmée d'une comédie musicale la plus vendue ces 40 dernières années. La comédie musicale a choqué et réjoui le public américain à Broadway et a remporté un grand nombre de récompenses. C'est vulgaire, grossier, cru, magnifiquement satirique et conçu pour être le prochain gros succès des scènes londoniennes !
Places
à partir de 22,99€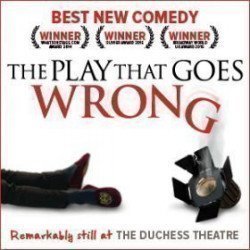 Familles (88%)
Couples (91%)
Fans de théâtre (92%)
i
Après une tournée à guichets fermés au Royaume-uni, cette pièce de théâtre hilarante retourne dans le West End. Si vous ne l'avez pas encore vue et si vous aimez les séries TV comme L'Hôtel en folie (Fawlty Towers), ne la ratez pas!
Places
à partir de 22,99€
Familles (81%)
Couples (91%)
Fans de théâtre (90%)
i
Mischief Theatre's smash-and-grab hit The Comedy About A Bank Robbery is a fast, fabulous comedy caper and the funniest show in the West End!
Book now for this dynamite comedy. It would be criminal to miss it!
Places
à partir de 13,49€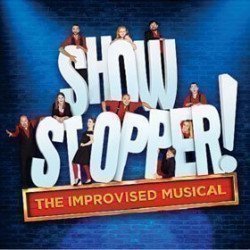 Couples (94%)
Fans de théâtre (100%)
i
Olivier Award 2016 winners The Showstoppers are back in the West End transforming audience suggestions into all-singing, all-dancing shows with unpredictable and hilarious results.
Places
à partir de 17,49€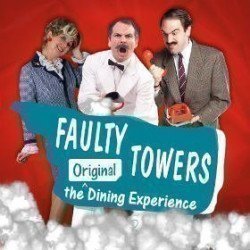 Familles (83%)
Couples (98%)
Fans de théâtre (90%)
i
When the audience become diners in the 'Faulty Towers' restaurant, pretty much anything can happen – because two-thirds of the show is improvised. The fun starts as guests wait to be seated. It then hurtles along in a 2-hour tour de force of gags and shambolic service as Basil, Sybil and Manuel serve a '70s-style 3-course meal together with a good dollop of mayhem. Expect the unexpected!
Places
à partir de 74,49€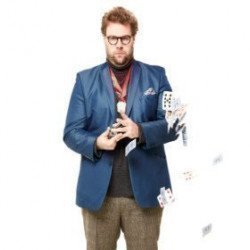 Created with Magic legends Penn & Teller, Mischief Theatre conjure up an evening of grand illusion.
In the next 'Goes Wrong' comedy to hit the West End, the original Mischief company play a hapless gang of magicians presenting a charity event.
Places
à partir de 22,99€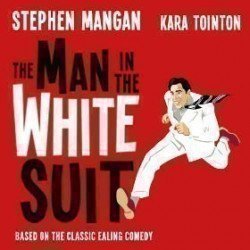 Stephen Mangan and Kara Tointon return to the West End to star in the world premiere of the classic Ealing comedy The Man in the White Suit, adapted and directed by Sean Foley.    
When Sidney Stratton (Stephen Mangan) invents a fabric that never gets dirty and never wears out, manufacturers and trades unions are terrified by the threat it poses to their industry and their jobs. Only Daphne (Kara Tointon) the mill owner's daughter, shows Sidney any support as the bosses and workers chase the man in the white suit determined to destroy them both. This fast-moving comedy reunites Stephen Mangan and Sean Foley who also created the Olivier award-winning production Jeeves and Wooster. 
Stephen Mangan's many stage appearances include The Birthday Party, Jeeves and Wooster and The Norman Conquests, for which he received a Tony nomination. His many screen credits include the lead as Sean in Episodes for the BBC, and for the Bafta-winning Green Wing.
Sean Foley's many productions include most recently in the West End, The Dresser, The Miserand The Painkiller.  He is a double Olivier Award-winner and has recently appointed as the next Artistic Director at Birmingham Rep. For The Man in the White Suit, he joins forces with Designer Michael Taylor, with whom he also created The Ladykillers. 
Kara Tointon's stage credits include Olivia in Twelfth Night for the RSC, Ayckbourn's Relatively Speaking, and Absent Friends, and as Eliza in Pygmalion.
Acteurs: Kara Tointon , Stephen Mangan
Places
à partir de 20,49€