Musicals Rock & Pop à Londres
Musical Rock & Pop. Découvrez les meilleurs spectacles de Londres! London Box Office propose un large choix de places aux prix les plus bas. Comédies musicales, pièces de théâtre, one man shows, danse contemporaine, opera, spectacles pour enfants... votre spectacle à Londres est sur LondonBoxOffice.fr.
Resultats: 4 spectacles correspondent à votre recherche.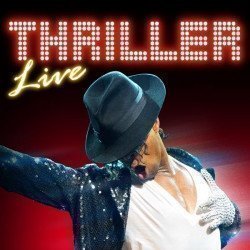 Familles (91%)
Couples (89%)
Fans de théâtre (86%)
i
Quelle musique ! Voilà un show des plus funky. De retour à Londres après trois tournées à succès au Royaume-Uni et des acclamations partout en Europe, Thriller Live est un show spectaculaire et rythmé rendant hommage à la carrière du roi de la pop, Michael Jackson, et des Jackson Five. Un véritable festival de soul et de funk !
Places
à partir de 30,99€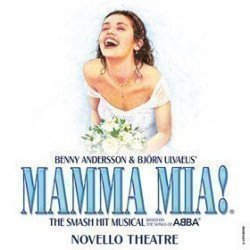 Familles (93%)
Couples (94%)
Fans de théâtre (92%)
i
Mamma Mia est connue dans le monde entier. Tout le monde aime Abba. Les intemporelles « Dancing Queen » et « Take A Chance On Me » attirent des foules de spectateurs. C'est une merveilleuse comédie d'amour et d'amitié. C'est pourquoi le Novello Theatre de Londres est plein à craquer tous les soirs. Fantastique !
Places
à partir de 20,49€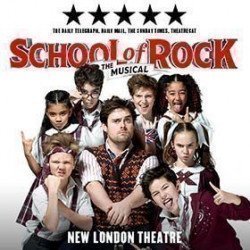 Familles (98%)
Couples (85%)
Fans de théâtre (84%)
i
School of Rock the musical is now playing in London's West End!
Based on the iconic, hit movie, this irresistible new musical follows Dewey Finn, a failed, wannabe rock star who decides to earn an extra bit of cash by posing as a supply teacher at a prestigious prep school. There he turns a class of straight –A pupils into a guitar-shredding, bass-slapping mind-blowing rock band. But can he get them to the Battle of the Bands without their parents and the school's headmistress finding out?
Acteurs: David Fynn
Places
à partir de 17,99€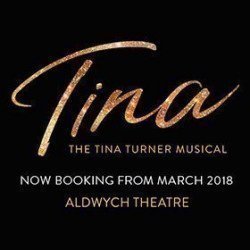 From humble beginnings in Nutbush, Tennessee, to her transformation into the global Queen of Rock 'n' Roll, Tina Turner didn't just break the rules, she rewrote them. This new stage musical, presented in association with Tina Turner herself, reveals the untold story of a woman who dared to defy the bounds of her age, gender and race.
Places
à partir de 12,49€